A laser cutter from Alfex Laser allows you to accurately cut designs to
create unique products for your customers
From graphic patterns to prototyping you can cut your creations from
wood, acrylic, fabric, paper and more.
Cut your designs at any size from small pieces all the way to large-format 3m x 2m!
What can you make with a
Laser CUTTER?
Alfex Laser's laser cutting machines provide a wide range of opportunities and possiblities. The versatility, speed, and precision of laser cutters available at Alfex Laser enables makers, hobbyists, and entrepreneurs to produce everything from a simple machine concept to packaging to trophies & awards.
Laser machines can cut wood, paper, plastic, fabric, foam, and much more with such high precision and speed, giving lasers a clear advantage over other types of cutting technologies. Alfex Laser only partners with leading laser cutting manufacturers and are designed to be as easy to use as a paper printer, you can create a design in a graphic software program of your choice and print it directly to the laser cutting machine.
HOW DOES Laser Cutting WORK?
Laser cutting is now more effective and easier than ever before. Due to their compact design and high degree of flexibility, laser cutting systems offer many benefits when compared to other methods.
Whether cutting inlays, signage, labels, templates or high-precision cut parts in a range of materials – we have a variety of systems to suit your needs.
Laser cutting is a thermal separating process that creates complex geometries using a focused laser beam.  Laser cutting is able to process different metals, plastics, timber, organic and other materials.
Engrave Highly Detailed Graphics
A laser's ability to engrave high-resolution graphics at top speed showcases the amazing motion control built into our laser machines. You'll be able to engrave images that truly astonish your customers!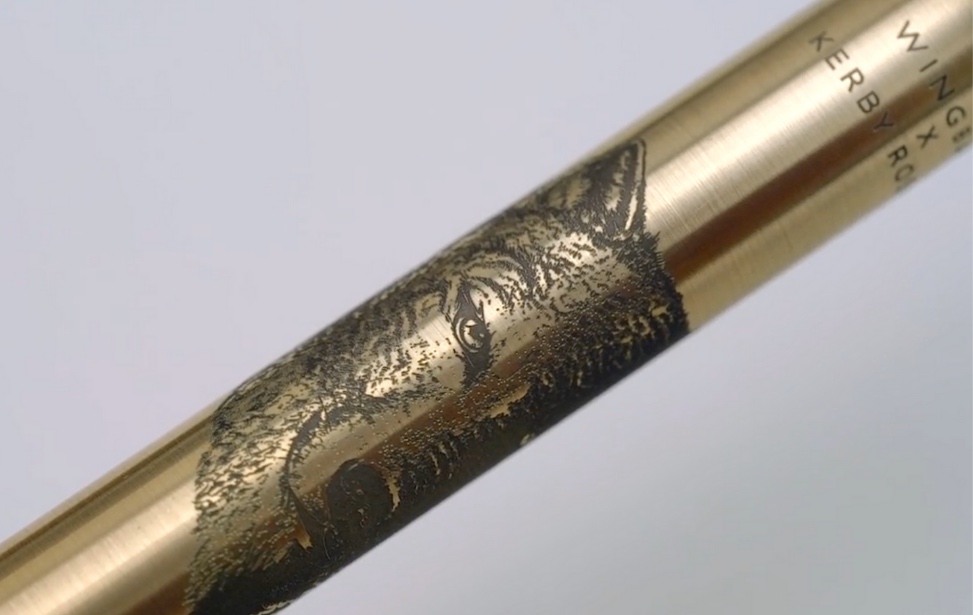 METAL MARKING
Add the ability to engrave and mark metals with the addition of a fiber laser to your CO2 laser machine. Alfex Laser has dual source lasers and specific metal engraving machines, to expand your capabilities even further and help increase your business's product offerings and profits.
Laser cut your designs
Laser cut intricate designs in paper, acrylic, wood and more with your CO2 laser. You can laser cut 3D models, paper invitations, wood inlays, and much more. Your only limit with a laser machine is your imagination!
LASER CUT MODELS & PROTOTYPING
Bring a design to life with a laser cutter. Create amazingly detailed miniature models and prototypes. A laser cutting machine is the perfect precision tool for cutting plywood, balsa, foam board, cardboard, taskboard, and basswood to create prototypes and architectural models.
USE A VARIETY OF MATERIALS
Whether you are working with wood, marble, glass, leather, fabric, paper, metal, or much more, we have a laser system that will work for you!
DESIGNED FOR EASE OF USE
Alfex Lasers are designed to attach to your computer just like a printer through USB or Ethernet. Use the vector-based design software of your choice to start laser engraving!
SAFE TO OPERATE
Our lasers are mostly Class 2 and Class 4 and come with safety interlocks, which allows for safe use in any workshop, home, or office.
LOCAL SUPPORT & TRAINING
Service techs around Australia for technical support in person and over the phone. Get the most out of your laser and grow your business with our workshops, training and events.
AFFORDABLE SOLUTIONS
Own a laser from as little as $12 per day with our Rent-to-Buy option. Get your laser today and start generating an income that covers your low monthl repayments.
WE'LL HELP YOUR CREATIVITY FLOW
Not sure what you want to create? Alfex provides resources to inspire with our Free Tutorials, Videos and Customer Success Stories.