A laser engraver from Alfex Laser allows you to create professional
custom products for your customers
From text to logos to photos, you can engrave creations
on wood, acrylic, stone and more
What can you make with a
Laser Engraver?
Alfex Laser's range of laser engraver machines provide a wide range of possibilities. The versatility and reliability of our laser machines is unparalleled in the ability to engrave and customise products made with wood, glass, stone, plastic, fabric, coated metal and much more!
The ease of use, high precision and fast speed gives anyone from hobbyist to entrepreneur the ability to produce their idea and product. Alfex Laser has Australia's largest range of laser systems, meaning you will find the most appropriate laser engraver for your specific application and business needs.
Alfex Lasers offer laser systems that are designed to be as simple to use as a paper printer, so you can create a design in a graphic software program and print it directly to the laser.
HOW DOES Laser Engraving WORK?
Unlike other engraving processes, laser engraving is entirely contact-free. The material is fused and vaporised by using only laser light to achieve depth in the chosen material. There is no need to hold the workpiece in place during processing.
High-precision 3D laser engraving is a process used especially for filigree texturing and engraving in moulds, dies or coin minting stamps.
A new process in this area is 3D micro-engraving. High precision 3D engraving within micrometer range allows the creation of virtually forgery-proof authenticity certificates.
Engrave Highly Detailed Graphics
A laser's ability to engrave high-resolution graphics at top speed showcases the amazing motion control built into our laser machines. You'll be able to engrave images that truly astonish your customers!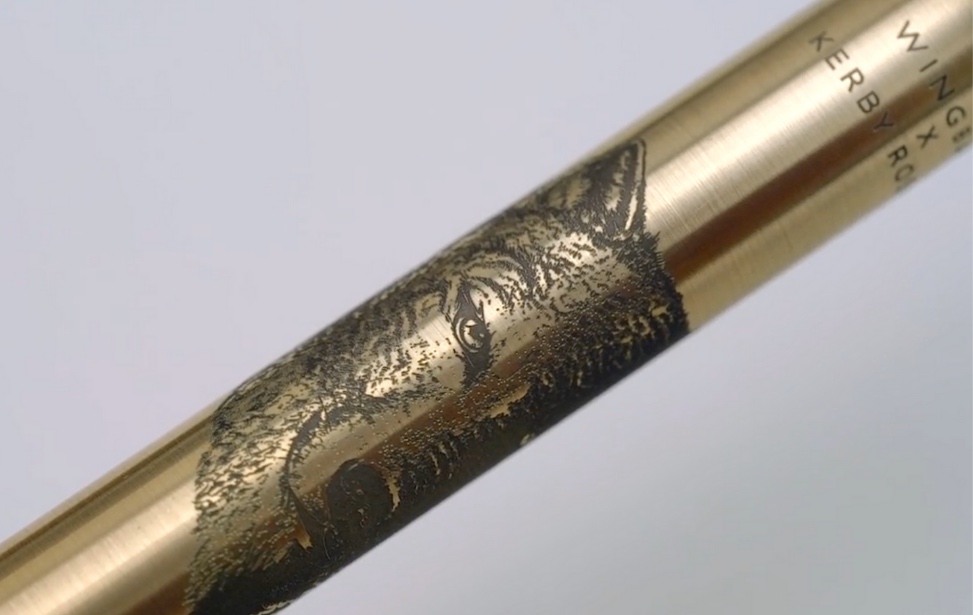 METAL MARKING
Add the ability to engrave and mark metals with the addition of a fiber laser to your CO2 laser machine. Alfex Laser has dual source lasers and specific metal engraving machines, to expand your capabilities even further and help increase your business's product offerings and profits.
Laser cut your designs
Laser cut intricate designs in paper, acrylic, wood and more with your CO2 laser. You can laser cut 3D models, paper invitations, wood inlays, and much more. Your only limit with a laser machine is your imagination!
PERSONALISE ANY PRODUCT
Take any product and add a personalised touch by laser engraving a customers logo, photo, or custom design. With the ability to engrave so many different materials, you'll be adding a personal touch to every product you can!
USE A VARIETY OF MATERIALS
Whether you are working with wood, marble, glass, leather, fabric, paper, metal, or much more, we have a laser system that will work for you!
DESIGNED FOR EASE OF USE
Alfex Lasers are designed to attach to your computer just like a printer through USB or Ethernet. Use the vector-based design software of your choice to start laser engraving!
SAFE TO OPERATE
Our lasers are mostly Class 2 and Class 4 and come with safety interlocks, which allows for safe use in any workshop, home, or office.
LOCAL SUPPORT & TRAINING
Service techs around Australia for technical support in person and over the phone. Get the most out of your laser and grow your business with our workshops, training and events.
AFFORDABLE SOLUTIONS
Own a laser from as little as $12 per day with our Rent-to-Buy option. Get your laser today and start generating an income that covers your low monthl repayments.
WE'LL HELP YOUR CREATIVITY FLOW
Not sure what you want to create? Alfex provides resources to inspire with our Free Tutorials, Videos and Customer Success Stories.